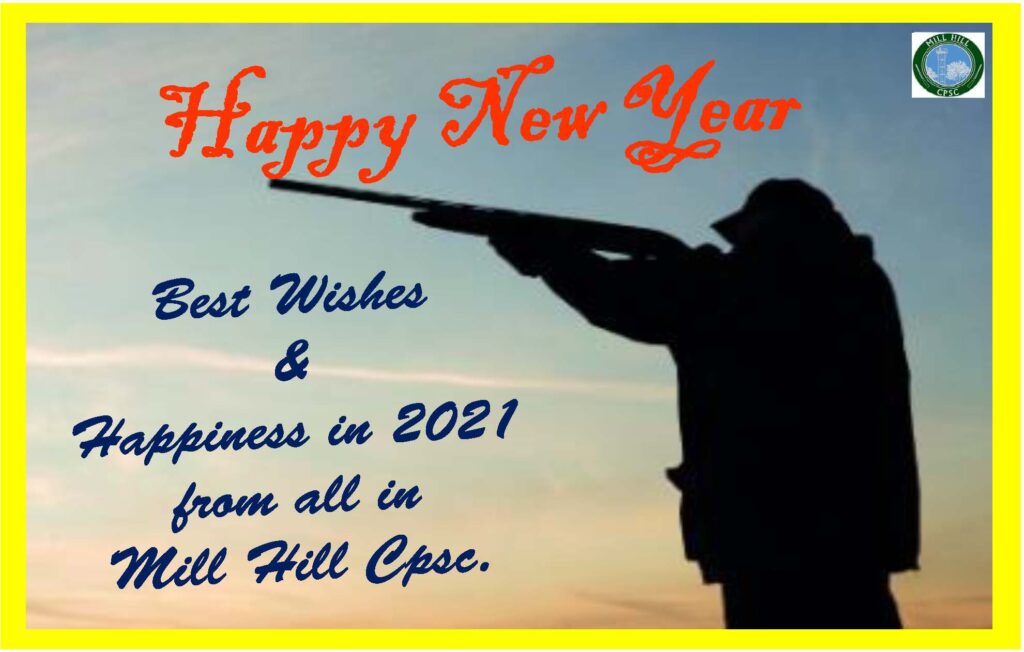 As the sun sets on another year we in Mill Hill would like to wish everyone who has visited or supported the Club during the past year a Very Happy and safe New Year.
2020 has definitely been a standout year, unfortunately for all the wrong reasons. With lock down and restrictions we had a very slow start but when we did get to resume shooting on the ground we had a very busy few weeks between July and September with the 120 bird Sean McKenna cup and joint venture 200 bird Irish Open Sporting with Ballivor Ctsc and 270 guns which was a huge success.
Hopefully going forward if everyone can pull together and do what we can to help in the current situation hopefully we can return to some sort of normality and have a better shooting calendar fulfilled by the end of 2021.
Once again thanks to everyone, have a good new year and #staysafe.
MH.