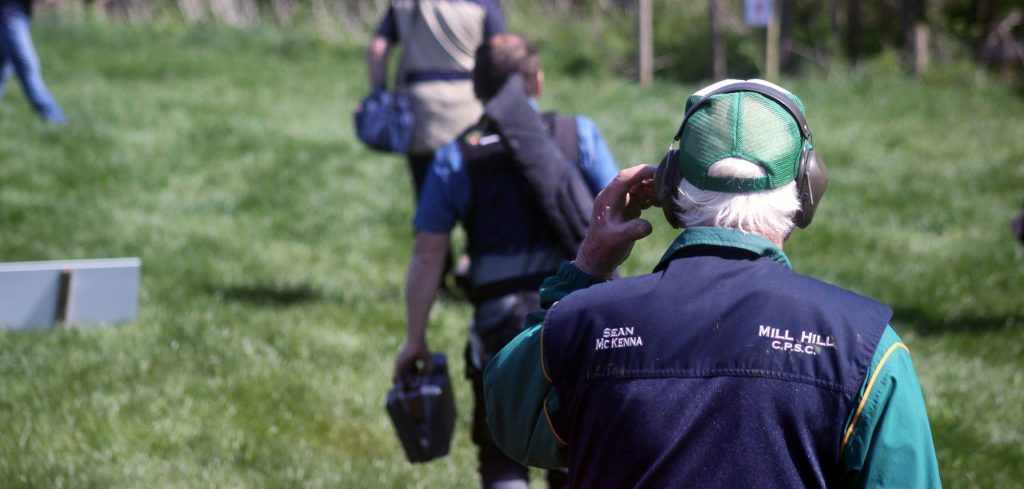 ---
Well that's the box ticked for round two !
Will done to our own Larry Fay who took high gun today for the second round of the series. Thanks to everyone who visited over the weekend we hope you enjoyed your round. We were some what lucky with weather today, it may have been calm yet cold. Unfortunately the Saturday squads were not as lucky as it was a lot windier and BITTERLY cold,,, But it was dry !
Listed below are the results for the weekends second round of the 2021 Winter Series (Robert Cavanagh Cup).
If there are any issues seen with the totals please email millhi[email protected] and we will endeavor for resolve the query.
The table with the totals from the two rounds will be posted in the coming days.
Looking forward to seeing everyone back again for the final round on the 23th January.
MH.
| | |
| --- | --- |
| Fay Larry | 90 |
| Joe Tomlinson | 87 |
| Dowdall Nigel | 86 |
| Goslin Glenn | 86 |
| Farrell John | 86 |
| Meade Peter | 86 |
| McArdle Laurence | 85 |
| Peter O'Leary | 85 |
| Collins Aidan | 84 |
| Clarke John | 84 |
| Stephen Porter | 84 |
| MARSHALL David | 83 |
| Andrew McKeown | 82 |
| McDonnell Liam | 82 |
| Devlin Jody | 82 |
| Paddy McDonnell | 82 |
| Kenny Tom | 82 |
| Cavanagh Maurice | 81 |
| McKay Don | 81 |
| Delaney Paul | 81 |
| Devlin Gabriel | 81 |
| KELLY Paul | 81 |
| Fox Pat | 80 |
| Gerry Woods | 80 |
| Maurice Curran | 80 |
| Bill Maher | 79 |
| O'Rourke Stephen | 79 |
| Borza Libero | 79 |
| Murphy Gavin | 79 |
| SPIERS TREVYN | 79 |
| McGrath Thomas | 79 |
| Seamus McGovern | 79 |
| Wayne Morrisson | 78 |
| Maguire Bernard | 77 |
| Donnelly Gerard | 77 |
| Whyte Cecil | 77 |
| Neill Timothy | 77 |
| Willie Bennett | 77 |
| Ian Hamill | 77 |
| Keith Cummins | 77 |
| McGovern Donal | 76 |
| Elder Nicola | 76 |
| Smith Adrian | 76 |
| Jamie Bennett | 76 |
| Derrick Ryan | 75 |
| Mulligan John | 75 |
| Sean Considine | 75 |
| SELFRIDGE Linton | 75 |
| Cicchini Massimo | 75 |
| John Loughran | 75 |
| O'Sullivan Aidan | 74 |
| McCourt Mark | 74 |
| McCloskey Derek | 74 |
| Quinn Geoffrey | 74 |
| Gumley Pamela | 74 |
| Bob Power | 74 |
| Liam Doran | 74 |
| McCooey Darren | 73 |
| ARTHURS Robert | 73 |
| Daniel Malone | 73 |
| Alan Kane | 73 |
| Eddie Wilson | 73 |
| Sexton Alan | 72 |
| Paddy Murray | 72 |
| Katie O'Neill | 72 |
| Gamble Martin | 72 |
| Bob Stevenson | 72 |
| Noel Woods | 72 |
| Cieran Connor | 71 |
| Ellis Noel | 70 |
| McGinley Sean | 70 |
| KERR Charles A | 70 |
| John O'Neill | 70 |
| Armstrong Liam | 69 |
| Ronnie Adair | 69 |
| Ryan Peter | 69 |
| McCullagh Richard | 69 |
| Kevin Carron | 69 |
| Ray Hardy | 69 |
| Joe Hollingsworth | 69 |
| Sylvester Nigel | 68 |
| Gary Toner | 68 |
| Karen Power | 68 |
| Mick O'Connell | 68 |
| Eugene McGuirk | 67 |
| Goslin Joe | 66 |
| Trevor Wilson | 66 |
| Kane Terry | 66 |
| Lewis David | 65 |
| Rogers Francis | 65 |
| Thomas O'Neill | 65 |
| Faolan | 65 |
| Conway James | 64 |
| Michael O'Sullivan | 64 |
| Woods Niall | 63 |
| Ward Tony | 63 |
| Woods Thomas | 63 |
| Padraig Murphy | 63 |
| Robert McNally | 63 |
| Adrian Smith | 62 |
| Thorne Mark | 62 |
| Monks John | 61 |
| Cicchini Yacobo | 61 |
| Kevin Loughran | 60 |
| McDonnell John | 58 |
| Boyd Nigel | 57 |
| Anderson Bernard | 57 |
| Peter McEneaney | 57 |
| Padraig Malone | 57 |
| Farrell Lauren | 55 |
| Eoin Clarke | 55 |
| Kieran McLaughlin | 54 |
| Gerry Caffery | 53 |
| McQuillan Tony | 49 |
| Bernard Carraher | 45 |