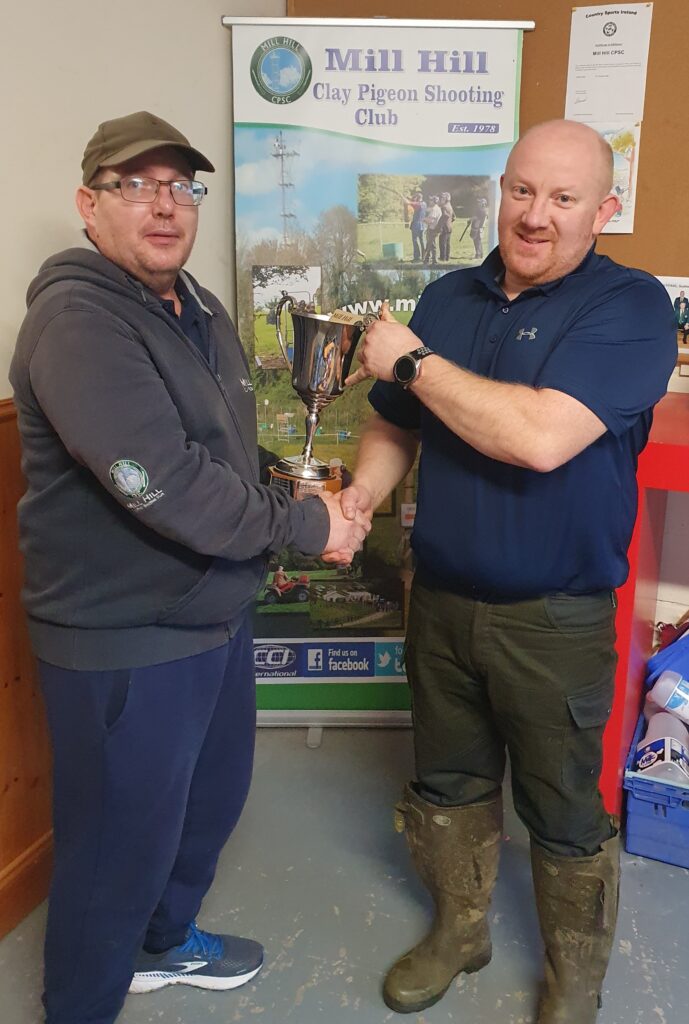 As the end of 2021 gets ever nearer, today we had the last of our annual competitive events with the Christmas shoot. We hope everyone enjoyed the 8 stand course set for today and from the results it seemed to have suited all abilities.
The talking point of the course was the footwork required in stand 8, 2 big crossers off the boom lift were at 90° to each other so there was a wee shuffle required to pick up the report bird.
One thing that did go down well with everyone and got plenty of attention was the warm soup and refreshments in the clubhouse afterwards over which there was plenty of time to debate the ones that got away !

The Gerry Reilly Cup has been part of the Mill Hill Christmas Shoot for the last 32 years and has had 14 different names engraved on it over that time and today there will be another repeat as Nigel Dowdall took today's high gun with a 65 x 70. But it was tight at the top with Glenn Goslin, Liam Armstrong and Maurice Cavanagh on 64's and Mark McCourt & Larry Fay on 63's.
Thanks to everyone who made the effort to travel today and all those who helped out around the ground.
See you all again soon.
MH.