Gerry Reilly Cup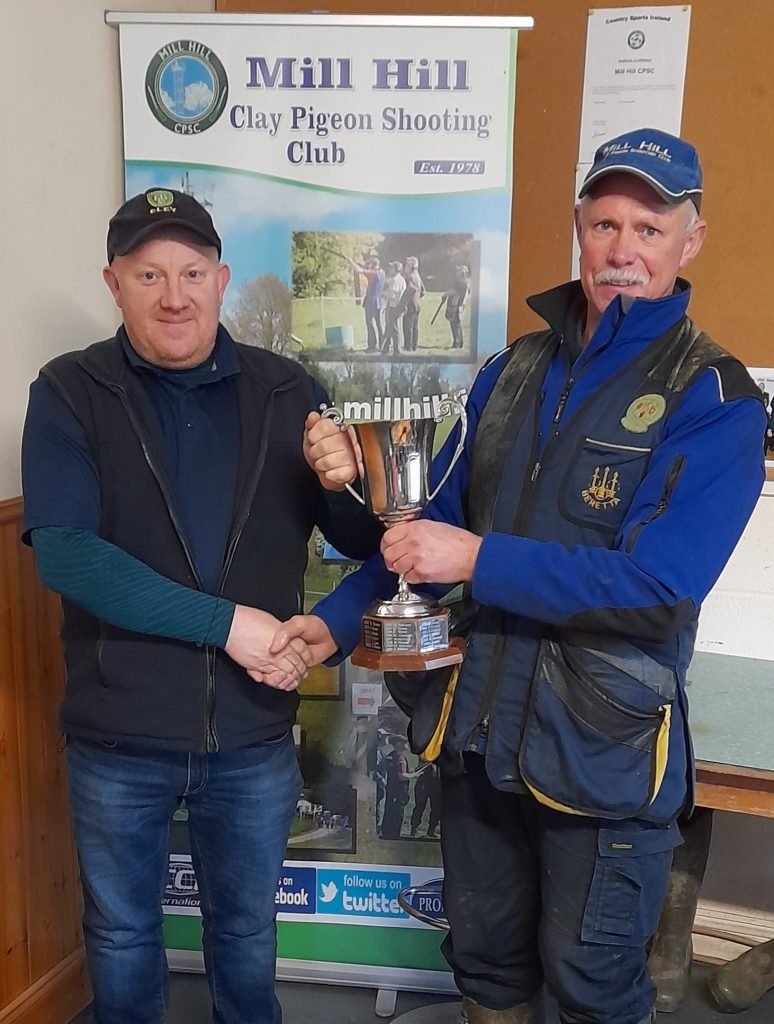 Thanks to everyone who made the effort to get to Mill Hill today for the Christmas shoot.

It was a frosty foggy start but it didn't seem to affect the mood or scores as Brian McCarragher returned from the first squad with a 65 x 70.
As the rest of the squads were returning to the Club house the soup and refreshments seemed to be welcomed after the chilly 8 stand round.
There were plenty of totals in the 60's to fill the top 10, along with another 65 from Libero Borza this time, also on Libero's squad was Nigel Dowdall who managed to push one more to take today's high gun with a 66 x 70 and take the Gerry Reilly Cup on its 33rd running today .
Thanks again for to everyone who turn out today and also took something along for the raffle, also not forgetting the lads who done the course work both indoors ♨️ and outside ❄️ over the past days it's much appreciated.
See you again soon
MH